IFERA conference 2023 in Krakow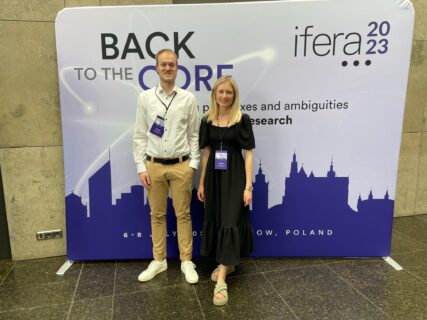 Under the motto "Back to the Core – Addressing Paradoxes and Ambiguities in Family Business Research" Eva Dötschel and Tobias Reif participated in the International Family Enterprise Research Academy (IFERA) conference in Krakow in early July.
Eva Dötschel presented her study on "The Role of CSR Engagement on Social Evaluation – Evidence from S&P 500 (Family) Firms", co-authored with Sebastian Junge, Verena Hossnofsky and Julian Stengl.
Tobias presented his research on "It's a Match? An Investigation of Search Fund Successions/Acquisitions in the Context of Family Firms."
The Chair of Corporate Management thanks you for the helpful feedback on the presented papers!